Accommodations
Cartier Place Suite Hotel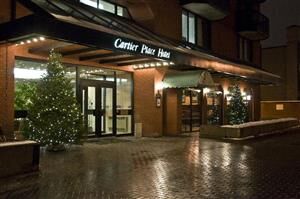 180 Cooper St, Ottawa, ON K2P 2L5, Canada
+1 800 236 8399
The families and close friends are planning on booking suites at the Cartier Place Suite hotel. Located on Cooper Street, the hotel is a short uber/20 minute walk from the venue, and is just around the corner from Libby's parents, where we will be hosting a number of smaller events.
If you would like to stay at Cartier Place, we have a block of rooms under "Sprigge Finkle Wedding".
Travel and Transportation
Taxis or Uber
We recommend using either Uber (from the app on your phone) or Blue Line Taxis (+1 613 238 1111) to get around whilst in Ottawa.
Things to Do
Ottawa City Hall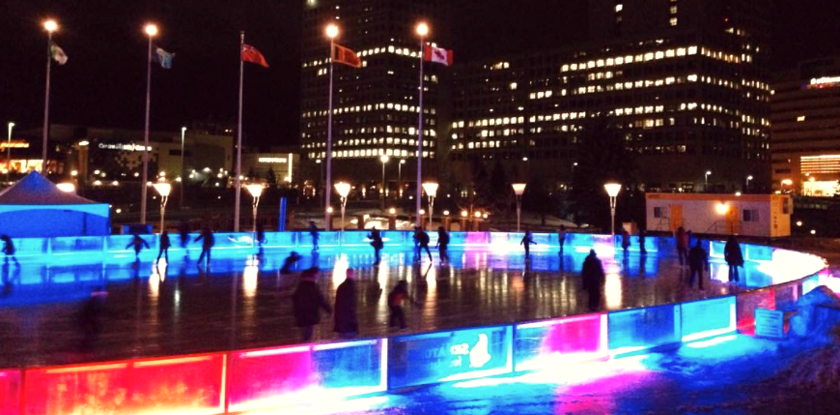 110 Laurier Ave W, Ottawa, ON K1P 1J1, Canada

The "rink of dreams", a skating rink just outside of City Hall, is open throughout December. If you have a spare pair of skates we'd really recommend visiting it - we'll definitely be there a few of the evenings that we are in Ottawa!
Gatineau Park Visitor Centre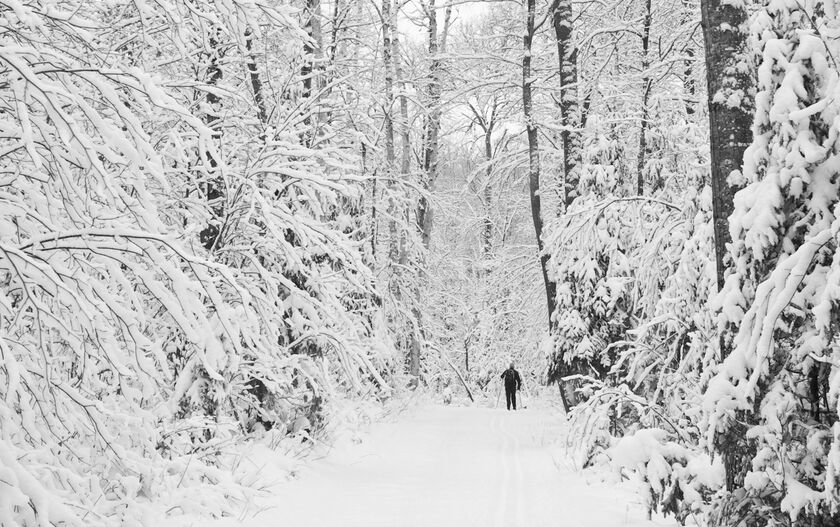 33 Chemin Scott, Chelsea, QC J9B 1R5, Canada

If you have a hire car and fancy experiencing the greatest of outdoors, Gatineau Park Visitor centre rent out snowshoes. There are a number of snow shoe trails that you can take up into the woods. Disclaimer: we can promise that Gatineau Park is beautiful year round, but we cannot promise snow for the time that you are visiting.
For the more adventurous, Camp Fortune is located within the park and offers ski and snowboard rental, if the weather suits.
Parliament Hill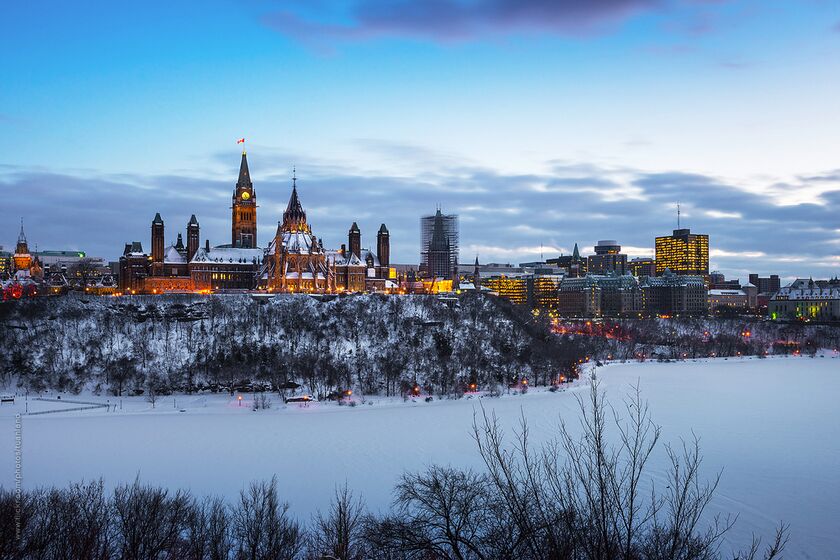 Wellington St, Ottawa, ON K1A, Canada

For a cultural experience, visit Canada's House of Commons and Senate. Free tours are available, and the grounds are lovely in themselves, and include fantastic views of the Ottawa River and Quebec.
Christmas light displays are shown during the evening throughout the holiday season.